Hello Bookstore & Gift Shop Buyer,
Our Astrology Calendar, started in 1949, has the features Astrological Novices, Enthusiasts and Professionals want and we know because we asked them! The result is great customer loyalty, including folks who have been buying it yearly for 50 years.
You get a 50% discount for orders of 10 items are more, shipping included. Calendars are ready to ship in July.
Please Reserve Your 2021 Copies Early to help us estimate our print run and avoid delays!
The 2020 Run Sold Out!
Call Lahni:
707-819-2773
or email:
sales@spaceandtime.com
Available in 4 versions plus our new Companion Book, 'Planetary Calendar Astrology, Moving Beyond Observation Into Action'.
Geeky Details:
Calculated for Pacific Time. Includes Moon Signs, Phases, Eclipses, Void of Course, Ingresses and Retrogrades. A plain language monthly Ephemeris with a Symbols-Key for novices, plus a complete Planetary Ephemeris and Ingress Charts for pros. Monthly Global Forecasts with Footnotes to the Easy-to-Read day blocks. Lunar Meditations with Essential Oil and Feng Shui suggestions. The instructions are linked to our videos, popular TV Show and the NEW Companion Book* below. It also includes
Gardening & Wine Tasting Tips because one does not live by the Stars alone! 2021 Retail Prices
Large Wall Calendar $20.00 - Your Price $10.00
Compact Wall Calendar $18.00 - Your Price $9.00
Pocket Mini $15.00 - Your Price $7.50
Day Planner $22.00 - Your Price $11.00 - Also Available from Ingram
Planetary Calendar Astrology Companion Book $20.00 - Your Price $10.00 - Also Available from Ingram
Wholesale Discount 50% for 10 items (mixed) or more. Includes Shipping
This new version with the calendar spread over two pages is easier to read and it still has the same compact dimensions. It includes all of the features of the large calendars although the new design required that we double the thickness.
2021 Pocket 'Mini' Calendar WS- $7.50
5.5" x 4.25" folded, 5.5" x 8.5" open
Companion Book $10.00
Planetary Calendar Astrology (PCA)
Moving Beyond Observation into Action
8.5" High x 5.5" Wide 172 pgs
The Medium & Large Wall Sizes
2021 Large Wall Calendar - $10.00
11" x 8.5" folded, 11" x 17"
2021 Medium Wall Calendar - $9.00
'The Original'
9" x 7" folded, 9" x 14"open
The PCA provides the Astrological basics readers need to use the PCal as an effective tool in their lives. It includes 3 chapters on the Calendar's unique GeoMagical Healing tool, plus extras on proactive ways to use this art to improve their lives. Extensively Illustrated.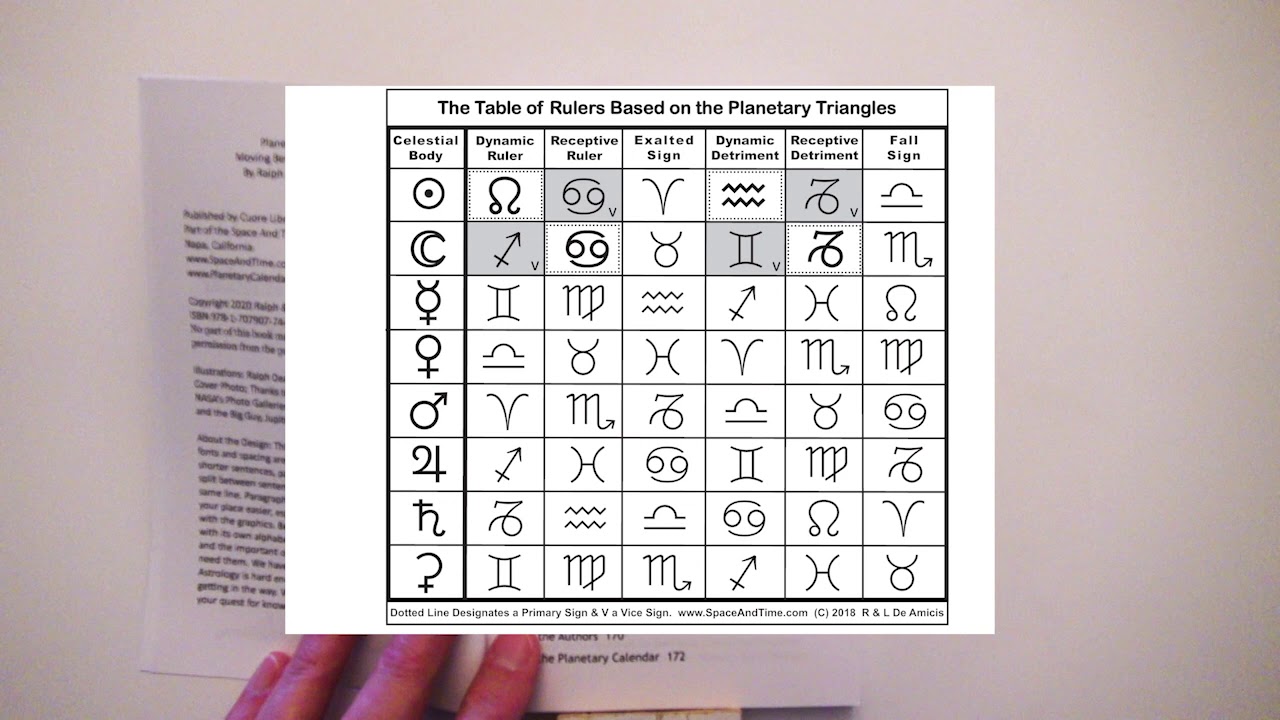 includes the Calendar features plus a 'Week At A Glance', for writing appointments, a bonus chapter on the healing system, and a complete Ephemeris.
2021 Day Planner - $11.00
Book Format 218 pages 8" x 5.25"
We Begin Shipping in July
For orders call
Lahni:
707-819-2773
or email:
sales@spaceandtime.com
Pacific Time, Located in Napa, CA
We accept Credit Cards & Checks made to Planetary Calendar
– Thank You,
Ralph & Lahni DeAmicis
PLEASE ALLOW 2-3 weeks for delivery. (Often much faster) All items shipped via USPS.
RETURN POLICY: Sorry, we can not accept returns for dated material. We have detailed descriptions to help you make the right choice. We are happy to make an exchange if you ordered the wrong item by mistake. Please email us to arrange any exchange or return of non-dated material.
In all
2021 Editions
the 'Compact Ephemeris' will include the starting Planetary
degrees
and the degrees at which Planets turn Retrograde or Direct. They will also include a full
Planetary Ephemeris
at the back.
Monthly Annotated Forecasts that discuss the lunations, Planetary motions & patterns. And a handy Glyph to English Guide
The forecasts and meditations are integrated on the Week At A Glance Pages for easy access. The large watermarks of annotated dates make it easy to spot significant days.